5 WAYS TO PICK THE PERFECT GROUT COLOUR- YOUR GROUT COLOUR SELECTION GUIDE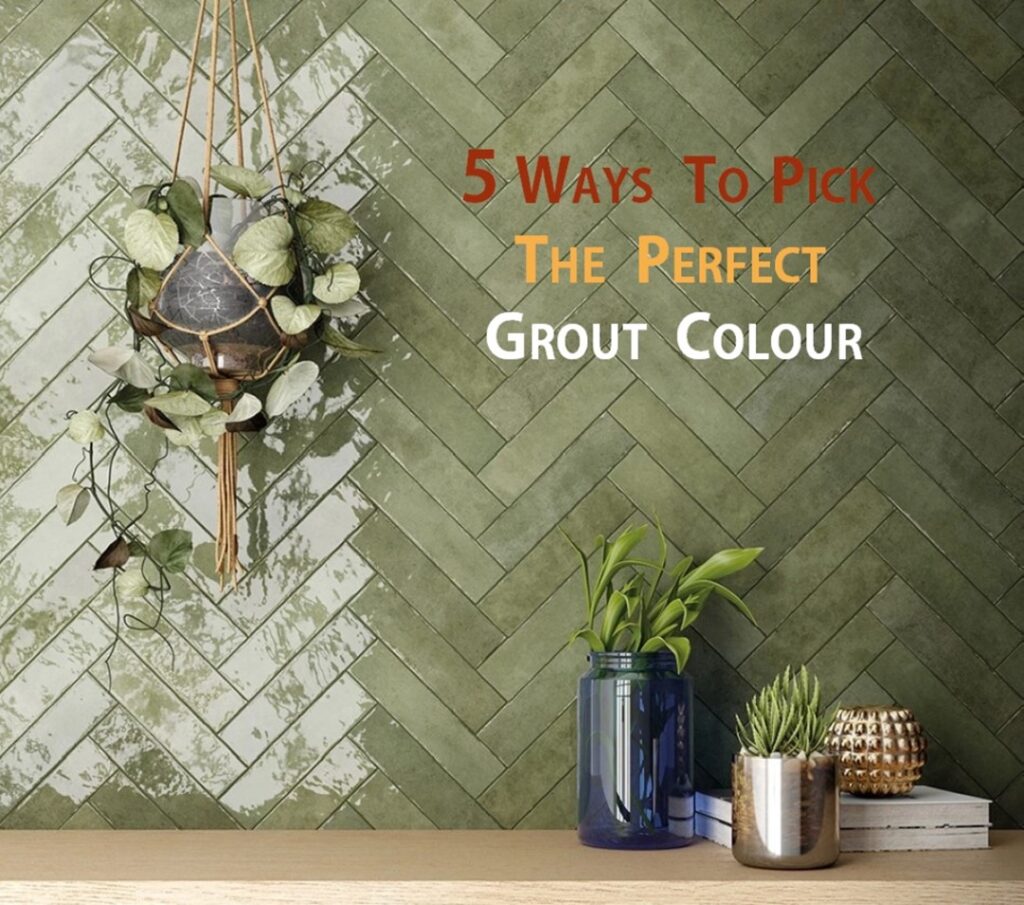 Grout colour selection is much more than the choosing of a cement that fills the spaces between tiles, it is a crucial component to a project's overall design. It's common to wait until the last minute to choose the tile grout colour, but taking time to consider the options will definitely help the final look. Here are 5 ways to achieve the perfect grout colour selection, considering the importance of grout choice on the overall aesthetic.
1. THE PERFECT MATCH
When choosing tile in a monochromatic palette, having a matching tile grout colour unifies the installation and creates more of a subtle design with texture.
2. BE UNIQUE- COMPLIMENTARY COLOURS
If you love to play with colour and make unique design choices this is the option for you! Similar to the concept above, this combination is best considered in the earlier stages of the project.
3. CLASSIC AND SIMPLE- LOW CONTRAST
This classic look is the easiest to execute and lowest-risk. After purchasing your tile, find a grout with the most similar hue or lightness. Rather than looking for the perfect match, look for a slight contrast so you can see the tile's shape clearly without looking harsh.
4. MODERN AND BOLD- HIGH CONTRAST
Choosing a high contrast for your grout helps create a sophisticated, modern, and geometric look to your tile. Determine whether you prefer dark grout with light tile or vice versa. Whatever grout colours you choose, going with a high contrast will help tile installation pop!
5. ANYTHING GOES- BRIGHT TILE WITH WHITE GROUT
White grout is the little black dress for tile, anything goes. Any style, colour, or shape goes well with this option. Sometimes easy is a good thing when you're choosing a grout colour!
At UPTILES STRATHPINE you will find a wide selection of tiles, slabs, grout colours by Dribon Construction Chemicals to cover all your needs. (Flexible, Sanded, for indoors, outdoors).
Find our tiles & slabs collections at www.uptiles.net or visit our showroom open 7 days a week, where a professional team of Interior Designers will assist with your project.
Book today online your free appointment for an interior design consultation.